Opening remarks at the reconsecration of the Kapuskasing internee cemetery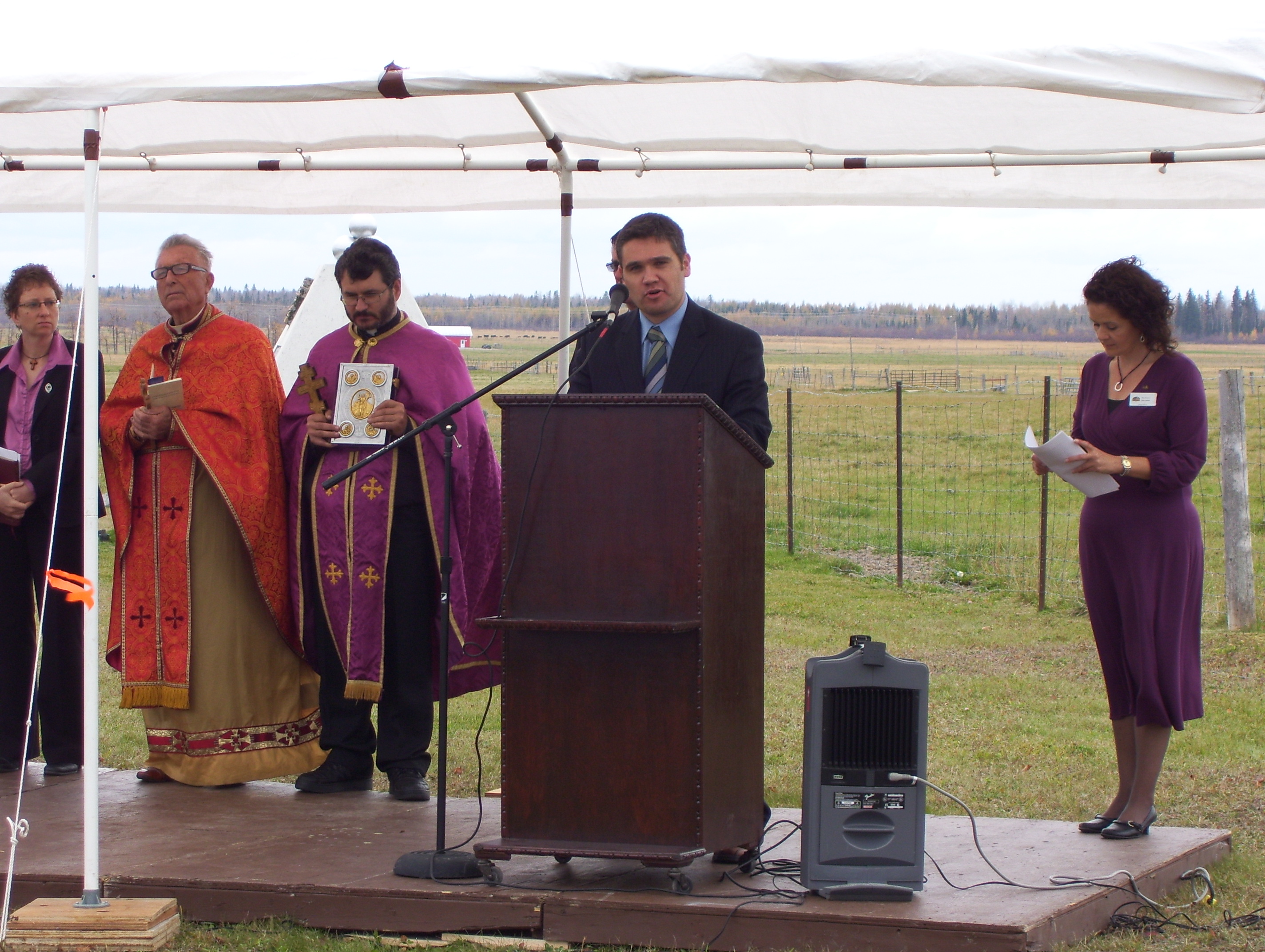 Canada's first national internment operations represented a historic injustice. Although internment impacted a range of communities from the lands of the Austro-Hungarian Empire, the Ottoman Empire and other parts of Europe, Ukrainian Canadian scholars and community activists launched the redress campaign and remained determined in their call for remembrance, commemoration and restitution, even when federal government officials denied that an injustice had occured or dispassionately and indifferently told them to forgive, forget and move on.
One of the gravest forms of injustice is when the victims cannot tell their story, when they are silenced by denial or indifference, when they are marginalized and pushed to the periphery of history.
Mary Manko, one of the last surviving victims of Canada's first national internment operations said it best: "What was done to us was wrong. Because no one bothered to remember or learn about the wrong that was done to us, it was done to others again, and yet again. Maybe there's an even greater wrong in that."
Mary Manko spoke these words in January 1994, as the co-chair of the Ukrainian Canadian Civil Liberties Association's National Redress Campaign. It then took another 14 years before the time, energy and dedication that was poured into the redress campaign finally came to fruition, with the establishment of the Canadian First World War Internment Recognition Fund, a $10 million endowment, which serves to commemorate and promote public memory, as well as educate Canadians about this dark, and for much too long forgotten episode in our history. The reconsecration of the Kapuskasing cemetery represents an important milestone in remembrance, commemoration and in recognizing the historic injustice suffered by thousands of innocent people who had arrived in Canada from central, eastern and southeastern Europe; an injustice which occured not only here in northern Ontario, but also in 24 internment camps across the country.
The history of the redress campaign carries with it an important message for us all. We must always be vigilant and willing to defend the civil liberties of all in society and we must speak out unequivocally against injustice, even when our political leaders and government officials would rather than we remain silent.

Christopher Adam
Kapuskasing, October 13th, 2011