It seemed fitting to launch my book in Ottawa and, more specifically, in the city's east-end, given that the three stories in I Have Demons are so closely intertwined with the social and geographic landscape of the Canadian capital. The book launch took place on Saturday, November 24, 2018 at the Rideau-Vanier Community Centre and included a book signing, a reading, a brief talk, questions from the audience and a reception.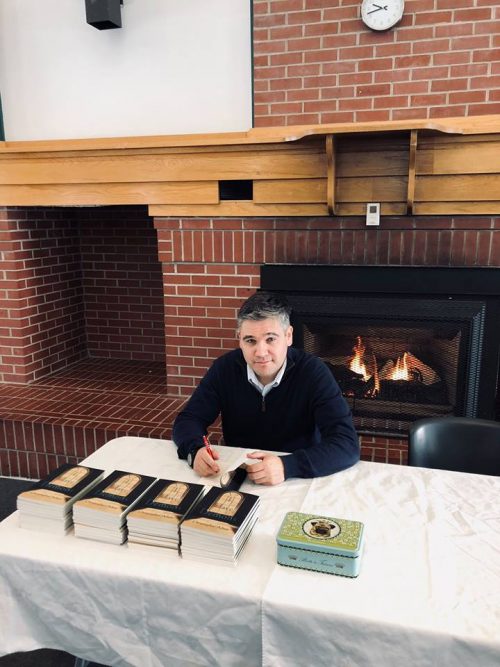 As I noted at the launch, my goal was to shine the spotlight on Ottawa's peripheries–both social and geographic–and to tell stories of people struggling to journey from the margins to the centre. Being originally from Montreal, a member of the audience asked me to speak to the geographic differences between Ottawa and Montreal, and to the relative accessibility of rural and small-town Canada from the Canadian capital. It's an important point, especially from the perspective of the stories in my book. Would I have been able to write similar stories set in Montreal, where the city is surrounded by rings and rings of suburbia, both on the island and off island in places like Laval, the South Shore or even Vaudreuil-Dorion? So much of I Have Demons is based on my personal observations, during weekend drives, in rural Ottawa or small-town Canada–both being easily and quickly accessible from the city centre.
I think that the concept of the centre versus the periphery, which forms the conceptual underpinning of my book, fascinated me because I live in Ottawa and have the opportunity, at nearly any moment, to leave the centre and experience small-town or rural Canada in a way that may not be so easily possible if I were to live in Montreal or, indeed, in Toronto.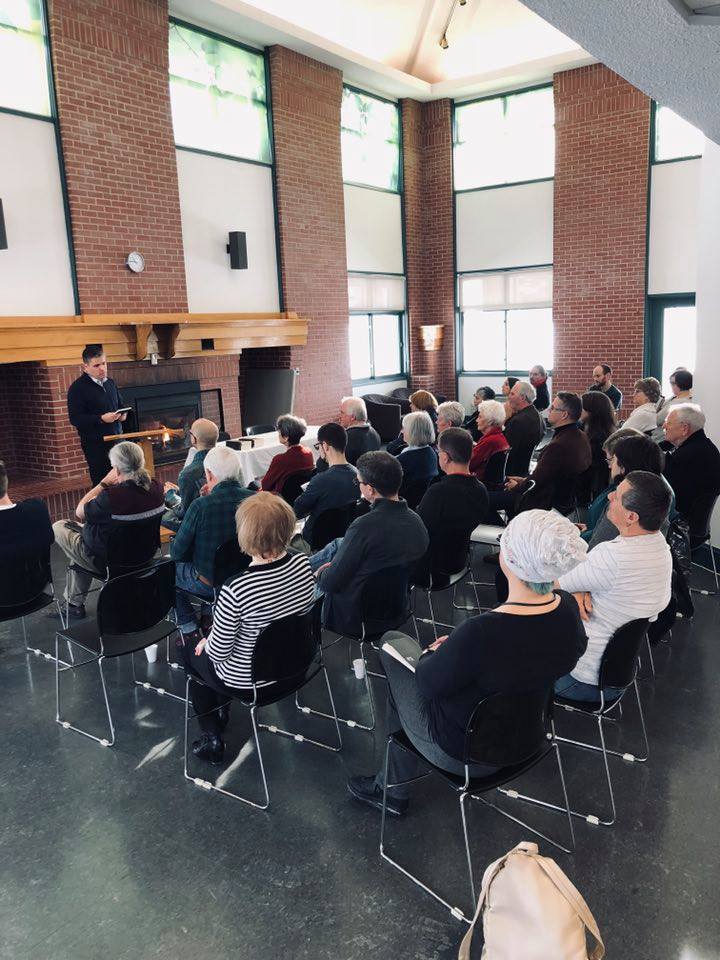 The Rideau-Vanier Community Centre's Salle d'Accueil proved to be a truly cozy spot for a winter book launch. Surrounded by Richelieu Park and a small maple forest (once the lands of the White Fathers/Pères Blancs), the fireplace at the front of the room was warm and welcoming. I was admittedly a little anxious about my first stand-alone book launch, but was so pleased to connect with such an engaged audience.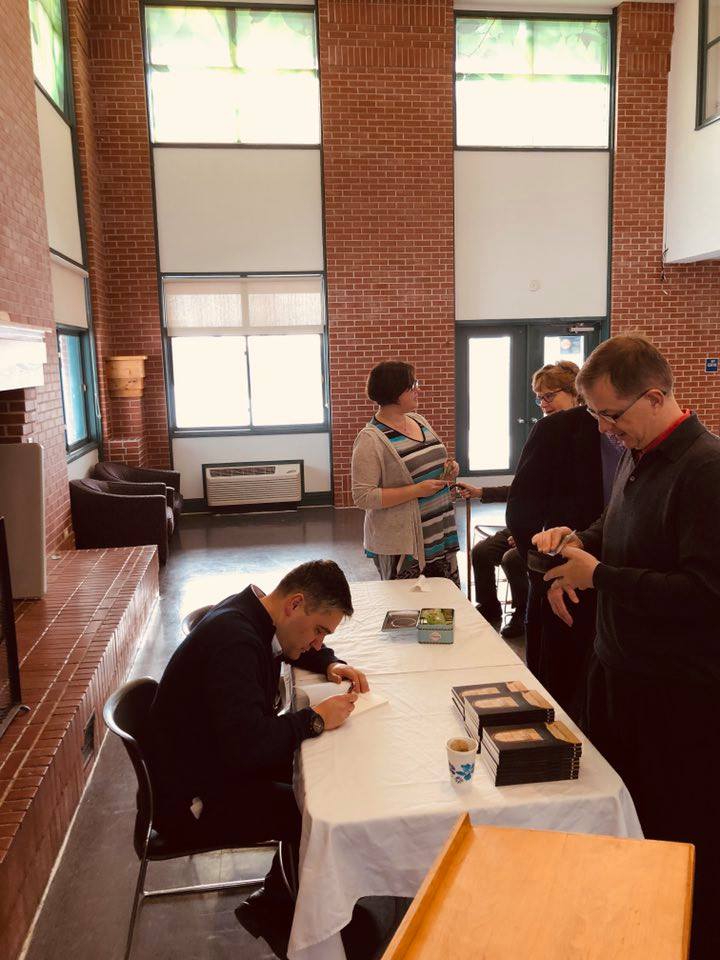 If you're based in Ottawa and are interested in reading I Have Demons, the paperback is available for purchase at Books on Beechwood (35 Beechwood Avenue) and is in stock at the store. If you are from further afield, both the paperback and eBook versions are available for purchase on Amazon, as well as Barnes & Noble and Indigo. For links to the online booksellers, please visit my book's page on the Iguana Books site.